Delivering excellent quality products are what defines a manufacturer. Ensuring products are consistent and produced to the right level of specifications allows you to develop high standards of quality and delivery that make you an industry leader. FLAGS Software is here to support you with precise levels of quality control and ensuring you can keep delivering to the best of your capabilities.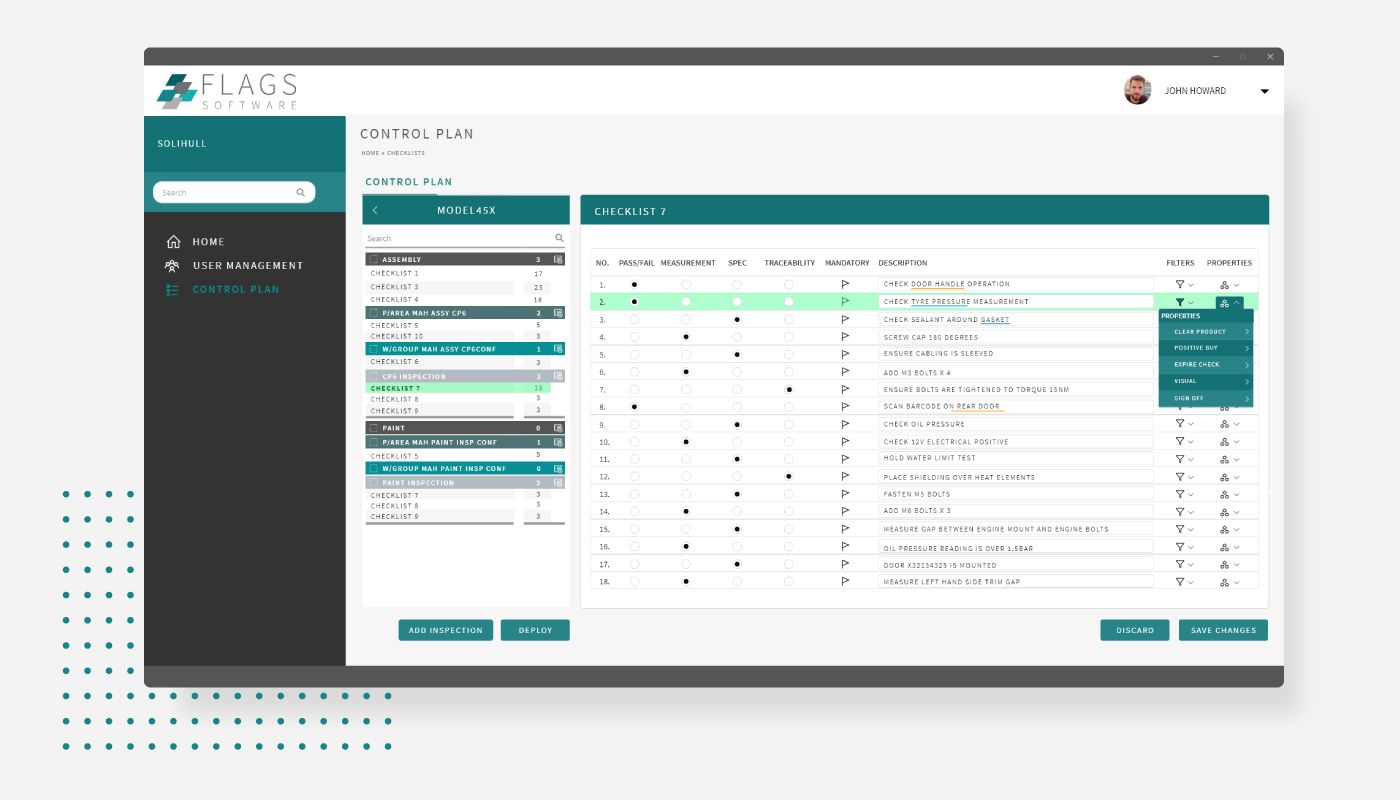 From the moment a drawing is signed off, every stage of production should deliver consistency and quality. From prototype parts to the finished product coming off the line, ensuring complete quality control throughout the manufacturing process. Our software allows you to review data and feedback at every stage of production to maintain standards of quality and execution.
During manufacturing it is key that products are produced to the correct standards. FLAGS Software ensures all products are produced to the exact specifications, providing conformity, quality assurance and protecting your brand. This also means you make it once and there is no need for rework, making your manufacturing process as efficient as possible.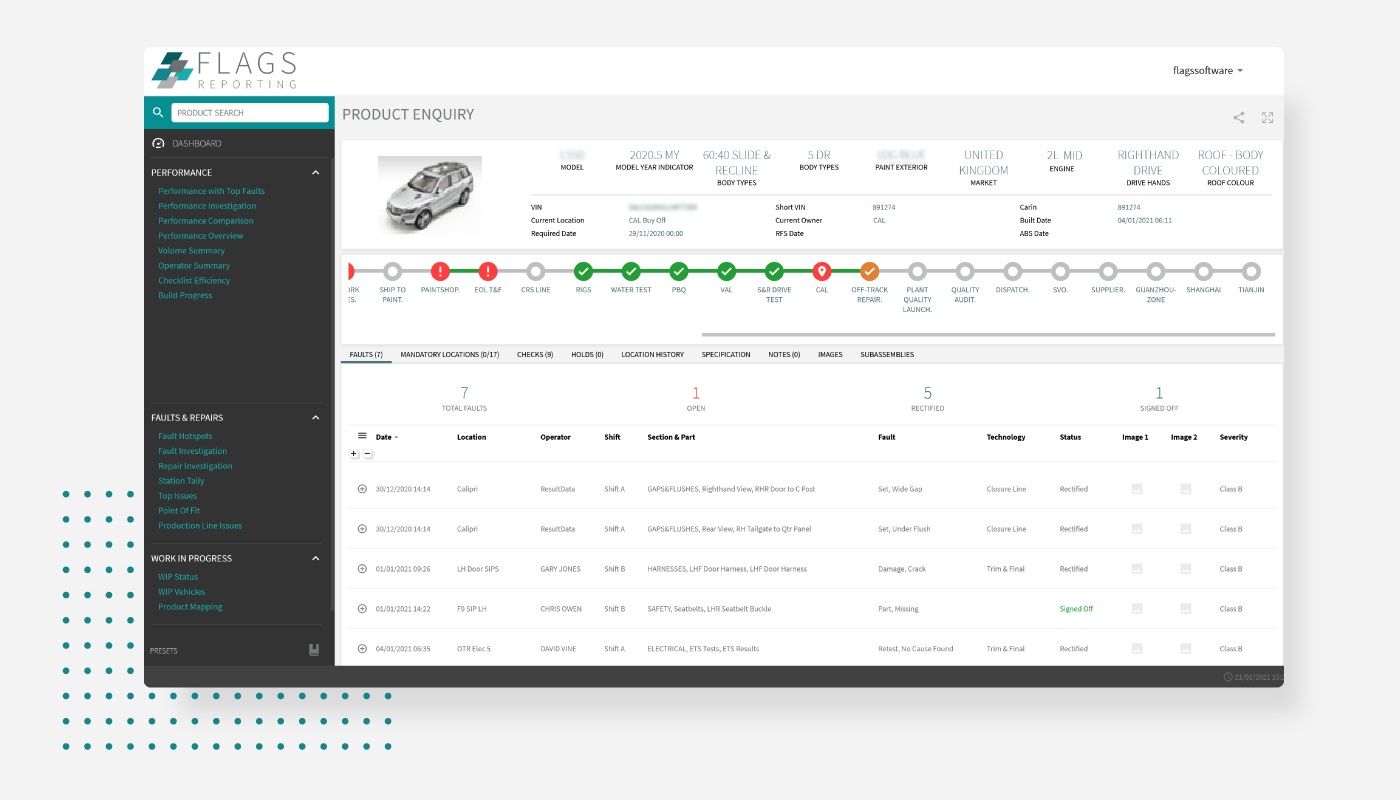 FLAGS Software provides complete transparency throughout the manufacturing process.  Understand what's happening and whose accountable for each stage of product production – whose repaired it, whose inspected it – a complete digital history of the product. So if a quality issue was to occur, the software can precisely indicate where it occurred. This stringent process also ensures each product has been complete to specifications from beginning from through to the end of production.
Take your first step to heightened quality, control and traceability today.
FLAGS Software is here to help enhance your production and manufacturing processes to achieve a new level of excellence. Our team of experts have decades of experience helping manufacturers unlock their potential and are waiting to help you do the same.