Achieving efficiency in production is the end-goal for any company – you want to ensure your manufacturing processes are working to deliver value, quality and great final products. Workflow processes form a huge part of this. FLAGS Software drives process improvements to reduce rework and wherever quality issues are identified FLAGS Software effectively tracks and manages these.
Track and manage all rework
FLAGS Software enables Shopfloor users to record quality issues that are identified during manufacturing. This provides traceability and a complete digital history of the product being made. Rules can be added to promote error prevention behaviour as well as providing the option that a product can only continue in the manufacturing process if quality issues are rectified.
Capturing repair and root cause information for each issue identified at inspection. When working in assembly, engineering, and manufacturing, you need to know that no matter what's happening, your teams are working to the best of their ability. Ensure your staff are working well by measuring their overall productivity. Our software enables your staff to easily record data via a tablet or PC about a product. Using these data reports, you can then adapt and make the necessary improvements that benefit better ways of working.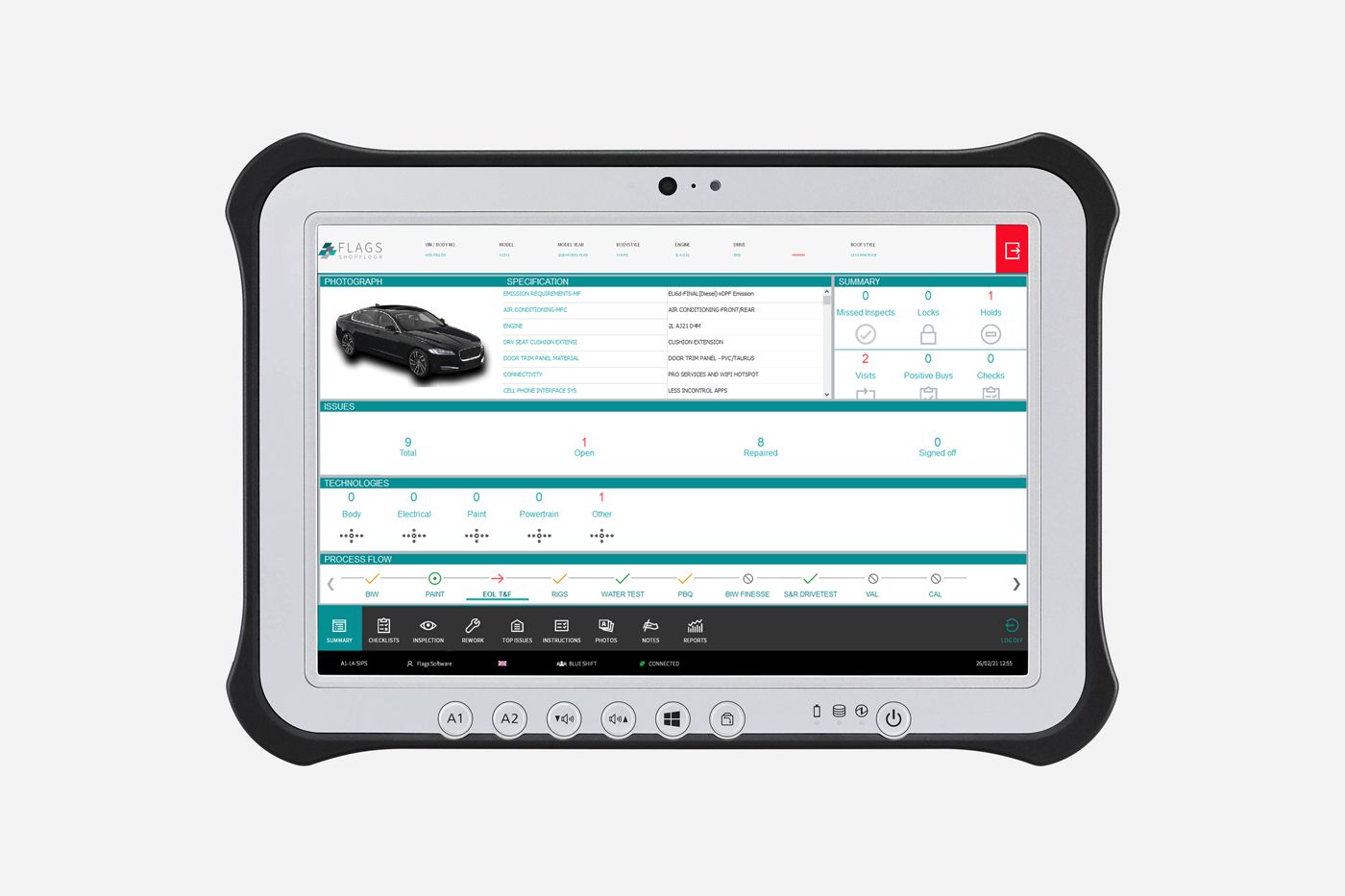 Identify source of quality problems
By identifying and tracking quality problems across the manufacturing process FLAGS Software helps identify the root cause of any issue. By using our powerful Reporting capabilities, including measle charts, it is possible to get to the source, be it on a specific product, a family of products, a station, or even from parts provided by suppliers. FLAGS Software tracks these issues, enabling you to improve production processes and ultimately remove the cause of the problem.
Take your first step to heightened quality, control and traceability today.
FLAGS Software is here to help enhance your production and manufacturing processes to achieve a new level of excellence. Our team of experts have decades of experience helping manufacturers unlock their potential and are waiting to help you do the same.