FLAGS Software Reporting provides insight, analysis, and improvement. Reports have the ability to gather data throughout every stage of production and manufacturing processes. By harnessing the power of data in real-time reporting functions, interactive smart dashboards and multiple data inputs, FLAGS Software offers precision, identifying any quality issues across the production line, helping organisations achieve the next level of quality, efficiency, and control.
View data as it happens and compare against key metrics, targets and quality outcomes. Interrogate FLAGS Software by drilling down into insightful reports to provide detailed analysis.
KPIs help companies understand where they are and meeting business targets. It's important that everyone understands what they are working towards. By tracking KPIs from the shop floor to the boardroom, you gain a holistic insight into how your business is performing, how workflows are operating, and where there is capacity for greater efficiency to improve output. FLAGS Software is able to monitor specific data parameters and track them through timeframes, departments, and production to create detailed reports.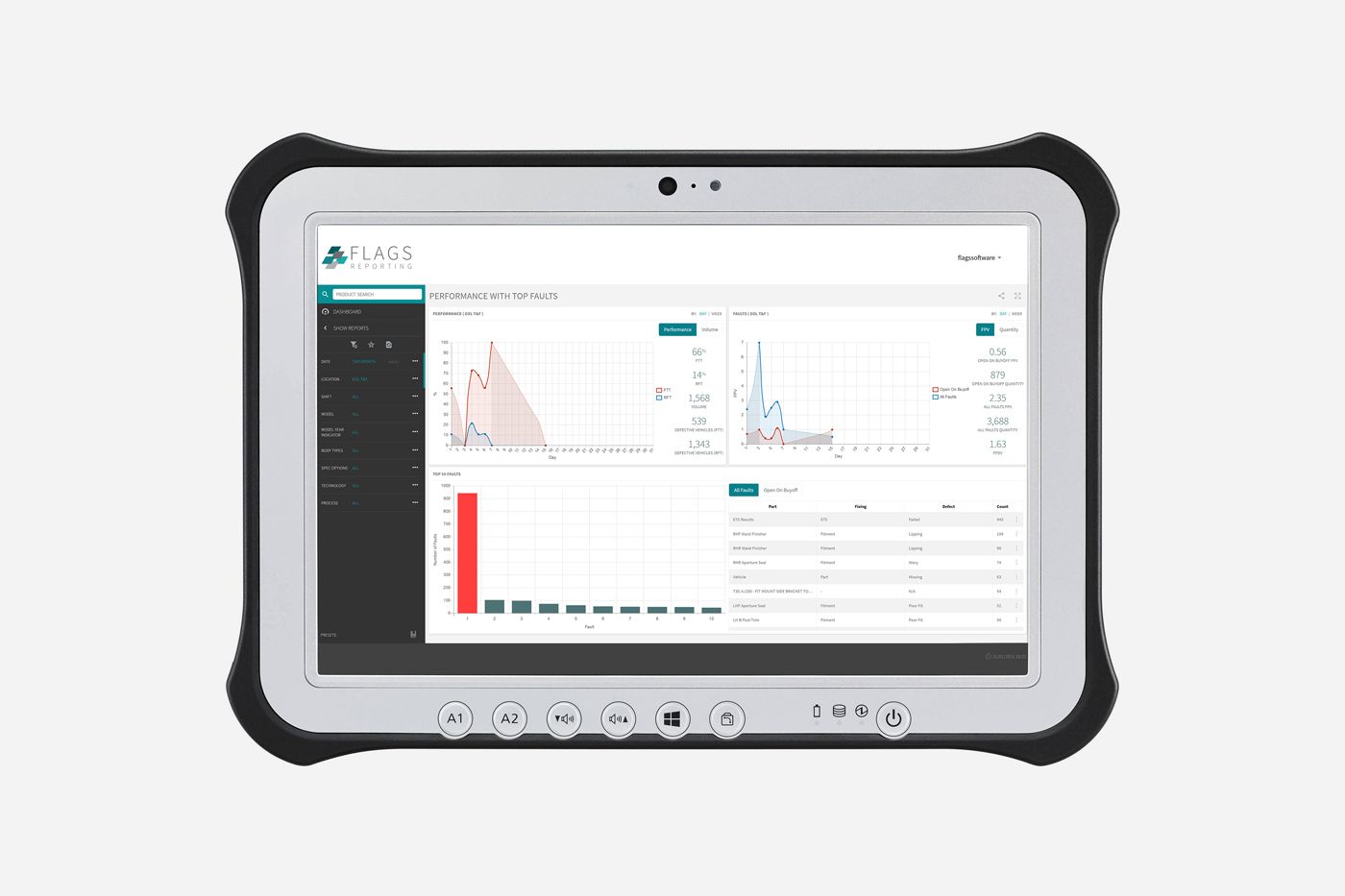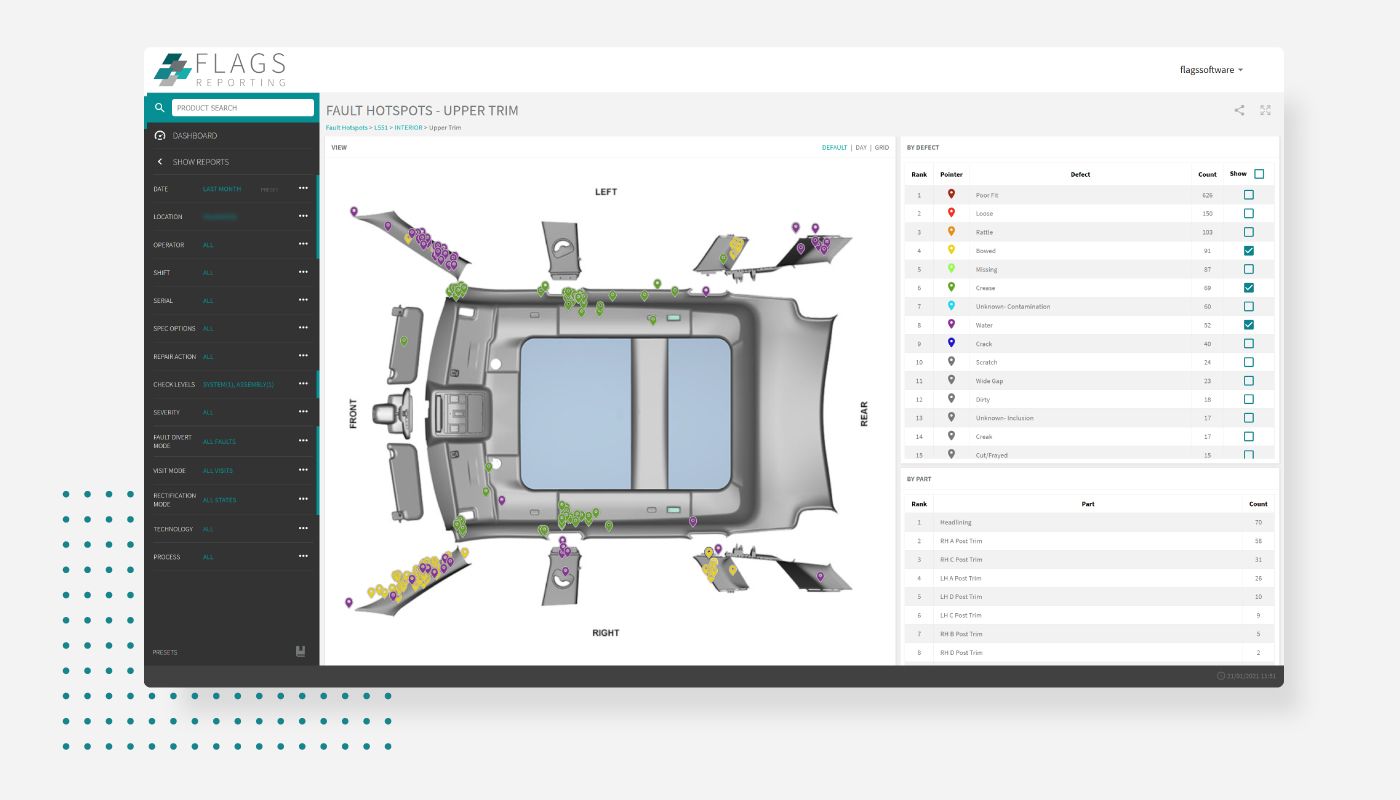 It's one thing to gather data, another to understand and process it. With a smart interactive dashboard using colour coded statuses, easy to review graphs, and performance tracking charts and percentages, it's easier than ever to get feedback on data. Understand what's happening in your organisation from one central location with clear information and regularly updated feeds. Adjust the dashboard to show what data you require, track your KPIs and compare data across time, location and more.
Take your first step to heightened quality, control and traceability today.
FLAGS Software is here to help enhance your production and manufacturing processes to achieve a new level of excellence. Our team of experts have decades of experience helping manufacturers unlock their potential and are waiting to help you do the same.