Since 2022, FLAGS Software has been working with Coventry University and OX Delivers as part of a consortium of businesses that received a multi-million-pound grant from the UK Government to further develop all-terrain electric trucks for use in emerging markets.
Project CLEAN (Clean Logistics for Emerging African Nations) aims to support the development of the trucks that are manufactured in the UK and delivered in flat-pack boxes for assembly and use in developing countries. 
The consortium pulls expertise from a number of specialist businesses, such as FLAGS Software, who can further develop technology to make OX Delivers' trucks even more accessible and reliable, potentially transforming the lives of farmers in sub-Saharan Africa, through digital twin technology. 
By using FLAGS Software's digital twin technology, Project CLEAN is able to carefully monitor, develop and improve the vehicles that are already in sub-Saharan Africa helping smallholding farmers. Rather than having a physical vehicle, the creation of an identical digital twin means that complex testing, improvements, maintenance and alterations can be made virtually, saving significant costs, product and carbon footprint.
What is Project CLEAN and OX? 
OX Delivers is a start-up automotive company that was launched to bring transport capabilities to the 3 billion people in the world who don't have access to vehicles, with a substantial focus in sub-Saharan Africa. The trucks are designed to be rugged, reliable, easy to maintain and able to withstand tough off-road conditions. 
The objective of Project CLEAN is to assist and enable OX Delivers in making the delivery trucks more financially accessible for farmers in Africa, as customers can use the trucks on a pay-as-you-go basis. More than 60% of the African population is made up of smallholding farmers and one of their biggest challenges is getting products and produce to market. This new vehicle solution and new business model is a way of addressing and potentially transforming this.
The alternative is using bicycles, people, or animals to move goods. However, goods can't be moved fast enough or far enough to build a prosperous business causing low incomes, food waste, and inefficient value chains.
FLAGS Digital Twin 
Digital twinning, the concept of building a virtual version of a product or process, allows insight into machinations, can predict outcomes and can even preempt any faults or failures. To put it simply, a digital twin offers an exact copy of a physical thing, virtually. 
We've been leaders in the technology market for nearly three decades, providing seamless solutions to seemingly complex challenges. Our work on Project CLEAN is no different.
Our digital twin technology offers several benefits:
Sustainability: reduces the need for a physical vehicle to carry out testing and maintenance

Flexibility: the digital twin can be altered, scaled up or scaled down as a way of testing out capabilities or new ideas before implementation

Accessibility: having a digital version means that those using the vehicles on location in Africa can review proposed alterations to the product before they are implemented in the UK

Collaboration: specialists regardless of location can be invited to share and demonstrate their expertise on a digital version, enabling more advanced development over a shorter period of time, whilst keeping a low carbon footprint
The importance of supporting emerging markets 
FLAGS Software passionately supports the use of technology in emerging markets, and this is why we were so keen to be a part of Project CLEAN.  
Emerging markets are home to more than 4.3 billion of the world's population, who up until recently were often disadvantaged when it came to accessing economic markets, data and products. We see technology as a gateway, providing an inclusive way of enabling businesses and individuals who were previously excluded to access global markets.
Striving towards Net Zero 
Technology not only enables those in remote locations to access new markets, but it also helps businesses and individuals work towards Net Zero. 
At FLAGS Software, our technology often negates the need for physical products and materials. Our digital twin capabilities means that rather than working on full-scale vehicles, we create a digital version with no carbon footprint and can use that for testing, maintenance and development.
Our solutions enable manufacturers to go paperless, creating a single, accessible digital document that not only ensures everyone is working collaboratively on a single platform, but also means a reduced footprint when it comes to printed versions of documents.
To find out more about the work FLAGS Software is doing with Project CLEAN and OX Delivers, get in touch.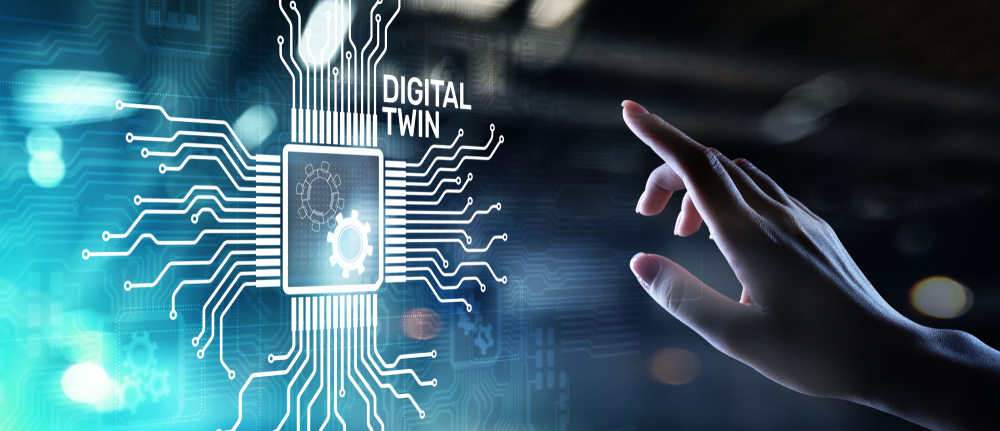 Digital twin technology stands out as a revolutionary force in manufacturing, driving efficiency, innovation, and quality to new heights. FLAGS…
Read More