As technology proliferates and impacts (almost) every part of our day-to-day life, we're seeing the same happen in manufacturing. Small to medium and niche manufacturers are embracing digital transformation and smart quality control software at a rapid pace, and it's becoming increasingly apparent that there's a new normal in town (and it's got nothing to do with COVID). 
Industry 4.0 and the rise of the digital twin 
Digital transformation has been embraced by conglomerates for years, and is now becoming more accessible for niche markets and manufacturers. The driving force behind digital transformation, Industry 4.0, incorporates technologies such as artificial intelligence, information management, cloud computing and digital twins. 
According to Emergen Research, the global digital twin market is expected to reach $106.26 billion by 2028 with a CAGR (Compound Annual Growth Rate) of 54.7%. 
Digital twin technology provides a virtual, real-time representation of a physical product (such as a car) or a process (such as a car being built). 
This first acknowledged digital twin dates back to 2010 and was used by NASA for a Roadmap Report, and created digital simulations of space capsules and crafts that could be tested.
As this software becomes logistically and financially viable for small to medium manufacturers, the benefits of a digital twin are being realised across several industries, including automotive, yellow goods, electronics, food and more. 
As an added bonus specific to quality, digital transformation gives quality managers the ability to overcome common challenges that have become synonymous with quality control.
How can manufacturers future-proof their quality control? 
Rising expectations of customers, the impact of regulations, and digitalisation has meant that products are becoming more complex in their design, making the quality control process even harder to manage. 
However, digital transformation with smart quality software offers a significant opportunity for manufacturers to future-proof and redefine their quality control processes in a way that suits their requirements.
This software can also help with the following: 
Supporting LEAN Manufacturing and Eliminating Waste 
Waste occurs in several areas of the manufacturing process and isn't just limited to material waste. From inefficient processes to parts and practices that don't provide value to the end-user, improper quality control can result in poor throughput, higher levels of rework and longer lead times, all of which is harmful to the bottom line. 
FLAGS Software wholly subscribes to and supports LEAN Manufacturing. We believe that every part, activity and output of the manufacturing process must add value. Our quality control management software monitors and records every stage of the production process, eliminating any issues surrounding consistency, delivery and quality. 
Find out more about how FLAGS supports LEAN manufacturing initiatives. 
Managing the Quality Control Plan 
It's common for a single factory to produce many products with different requirements and complex manufacturing processes involved. 
As a result, quality control managers are expected to manage several quality control plans and processes everyday, and must be able to quickly interpret data and make decisions quickly.
Digital technology such as FLAGS software uses the Internet of Things (IoT) to connect all processes and hardware, so that there's a digital audit of every single process and data is visualised, aiding quick decision making from the very beginning. 
This provides the information needed to support day-to-day production and process improvement initiatives. You can carry out maintenance, prevent breakdowns, improve equipment performance, and upgrade equipment. All have an impact on increasing throughput and preventing stoppages in production.
Improving throughput 
There are several aspects of the manufacturing process that can impact throughput, including skills shortages, bottlenecks, breakdowns, and disparate quality control methods. 
More and more companies are implementing digital technology that aids digital transformation, such as smart quality control. FLAGS Software gathers real-time data, and translates this into visual dashboards that offer key metrics that give insight into throughput and efficiency. 
Through interactive dashboards and multiple data inputs, manufacturers can harness the power of data and discover any issues before a part or product has been completed. This ensures the customer receives the quality product they expect. 
Kickstart your digital transformation journey today 
To fully realise the various uses of smart quality control software, manufacturers should partner with a specialist who will take the time to understand the intricacies of their business, and advise on what technology will be the best fit. 
FLAGS Software has more than 30 years' experience in driving improvements in quality, efficiency and cost to the world's leading manufacturers.
By translating processes and records from manual to digital, FLAGS has provided its clients not only with a seamless transition into the use of software in its processes but the benefits of faster, more efficient production. Get in touch with FLAGS today.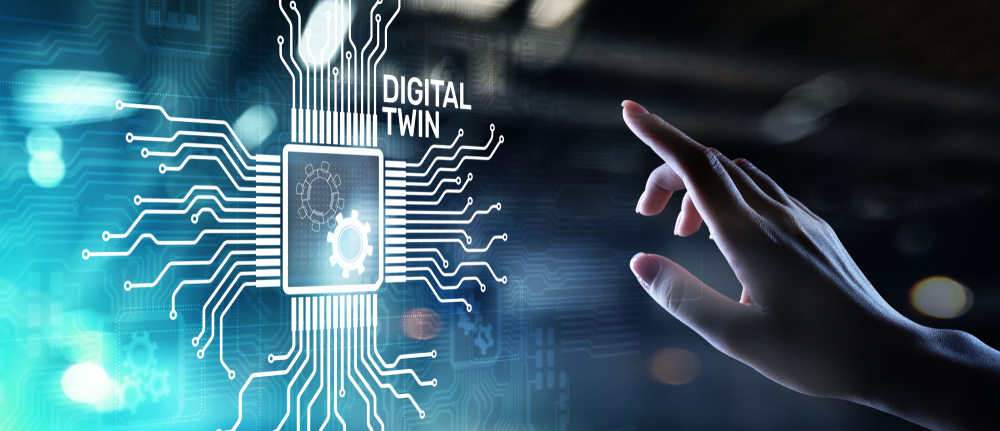 Digital twin technology stands out as a revolutionary force in manufacturing, driving efficiency, innovation, and quality to new heights. FLAGS…
Read More