Lean manufacturing is a management philosophy that aims to maximise productivity and efficiency whilst concurrently reducing waste. This waste isn't just limited to materials, it encompasses anything that doesn't add value to a product, process or business, and even extends to the customer. 
This in turn improves processes overall, enabling manufacturers to sustainably deliver products to their clients. 
FLAGS Software can support organisations implementing Lean Manufacturing through our Industry 4.0 software designed specifically for manufacturing.
Tailored to the needs of manufacturers, FLAGS Software combines the latest IoT (Internet of Things) technology, giving manufacturers complete control, visibility and traceability across the production line.
This means manufacturers can produce the world's best products in the most efficient and sustainable way possible.
Lean Manufacturing explained:
The Lean Manufacturing philosophy is a bit like Marie Kondo's Philosophy when it comes to decluttering a home, but instead of joy, every process, task and activity must add value. If it doesn't have value, it doesn't have the right to exist. 
Specifying value is categorised into three processes. All of which, FLAGS software has a positive impact on. These categories are:
Customer Value Added (CVA)
A task within a process is determined to have customer added value when it answers one or more of the following questions:
Does this task add form or function to the product or service and is the customer willing to pay for this? 
A customer's willingness to pay (WTP) has a big impact on the manufacturing process as it references the maximum price a customer is willing to pay for a specific product or service and varies greatly between customers. 
For example, one customer may be willing to pay for heated seats in their new car, but another customer may not see the value in paying for that. 
FLAGS Software monitors and supports every stage of the production process, ensuring every part is carried out to a specific order's specification in real-time. This eliminates any issues surrounding quality, consistency and delivery, ensuring customer satisfaction.
Does the task within a process offer a competitive advantage?
If manufacturers want to stay ahead of the curve and maintain an advantage over competitors, they need to think about how they're producing and delivering the component or part.
Manufacturers must consider the dimensions of the production system, and must support the demands of the markets they wish to compete in.
There are eight competitive dimensions, which fall into four groups:
Cost
Quality
Does the system offer high-performance design? 

Is the system delivering consistent quality?
Time
Can you offer fast delivery time?

Can you facilitate on-time delivery?

What is the development speed?
Flexibility
Does the system offer customisation? 

Can you provide volume flexibility?
Manufacturing managers can innovate their production processes and produce better quality products faster through FLAGS Software. Manufacturers are expected to maintain throughput, decrease lead time and reduce rework. 
FLAGS Software gives manufacturers the ability to do all of this with ease, as workers can review information on faults and issues in real-time, eliminating delays and offering the opportunity to fix issues there and then, helping to further streamline the process and improve overall satisfaction.
Is the customer willing to pay for this activity?
A customer's WTP is often classified as extrinsic or intrinsic.Extrinsic differences are determined by gender, age, income and factors that can be assumed.
Intrinsic differences are characteristics that are difficult to determine without asking the person. For example, this could be the level of passion about a brand, the want to fit in with certain people and more. 
The perceived quality of a manufacturer will have a big impact on a customer's willingness to pay. 
This is something we've seen time and time again at FLAGS Software. Working with luxury boat brands such as Princess Yachts, and high-end vehicle brands, we know how to ensure the quality control of a process and product is superior, helping to influence brand perception and a customer's WTP. 
Business Value Added (BVA)
A task within a process is considered to be business value-added (BVA) when it answers one of the following questions:
Does this activity reduce risk for the manufacturer?
Manufacturers often face their own set of unique risks, and these risks can be damaging to the profitability, brand reputation and safety of employees and customers. 
From equipment failures to evolving workforce dynamics, it is vital that checks on safety-critical items and processes are carried out, and manufacturers must have a complete digital audit and history of these checks. 
This is something FLAGS Software can streamline, as our quality management software ensures that checks of safety-critical items are carried out, and holds a complete digital history of the product throughout every checkpoint. 
Does the activity support necessary reports?
Real-time reports, digital audits and analysis of data plays a vital part in any successful manufacturing process, as quality checkers and managers can make informed decisions from this. 
FLAGS quality control software features powerful reporting capabilities and KPI tracking from the shop floor to the boardroom. Real-time reports and dashboards can be tailored to individual checkpoints, and offer holistic insight into how performance, operations and where there is the capacity for greater efficiency to improve output. 
FLAGS Software is able to monitor specific data parameters and track them through timeframes, departments, and production to create detailed reports.
Could the delivery of service or products to the customer be impaired when this activity is no longer performed?
Quality control plays an important role in the delivery and service of every single component and process in manufacturing. Without proper quality management, delivery times, cost and customer use of the product are impacted. 
This is even more so the case as the mass production of technology continues to change the game for manufacturers. The need to ensure that quality control processes stay in line with this is more important than ever before. 
Quality management software can also help manufacturers overcome industry challenges such as improving sustainability, managing several control processes and increasing throughput. 
Is the activity mandatory because of laws or regulations?
For industries such as automotive, quality control checks on items such as airbags is required, but the need to implement smart quality control software isn't a legal requirement.
However, whilst FLAGS quality control software is voluntary, it improves profitability, as manufacturers are taking steps to ensure that their products, parts and processes meet quality assurance standards. The implementation of FLAGS Software also promotes brand credibility, and gives stakeholders across the Supply Chain increased confidence.
Waste
When tasks and processes don't add value to a manufacturer or customer, it is referred to as waste. There are seven types of waste which are defined as:
This waste can be reduced by the incorporation of FLAGS real-time manufacturing tracking software.
Using an analytics dashboard, real-time reporting allows you to understand how workflows are performing and if you are meeting targets. From this data, manufacturers can identify any inefficiencies and rectify them to ensure productivity is efficient.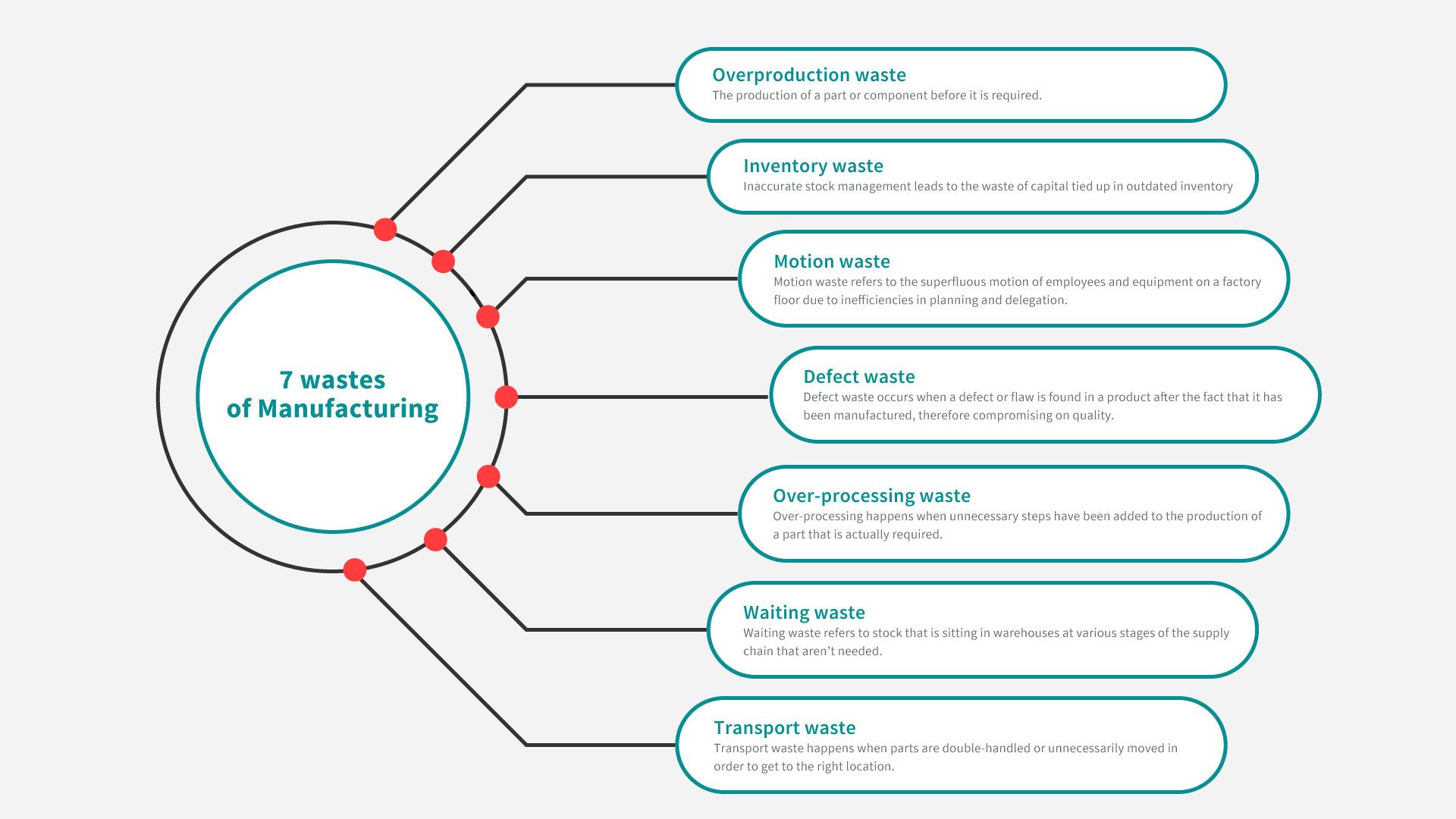 Make your manufacturing process Lean with FLAGS Software.
FLAGS Software's team of experts have decades of experience in helping manufacturers reduce waste, enhance productivity and optimise their manufacturing processes.
We are industry experts. To find out more about our quality control inspection software and how to take your manufacturing processes to a new level of excellence. Get in touch today.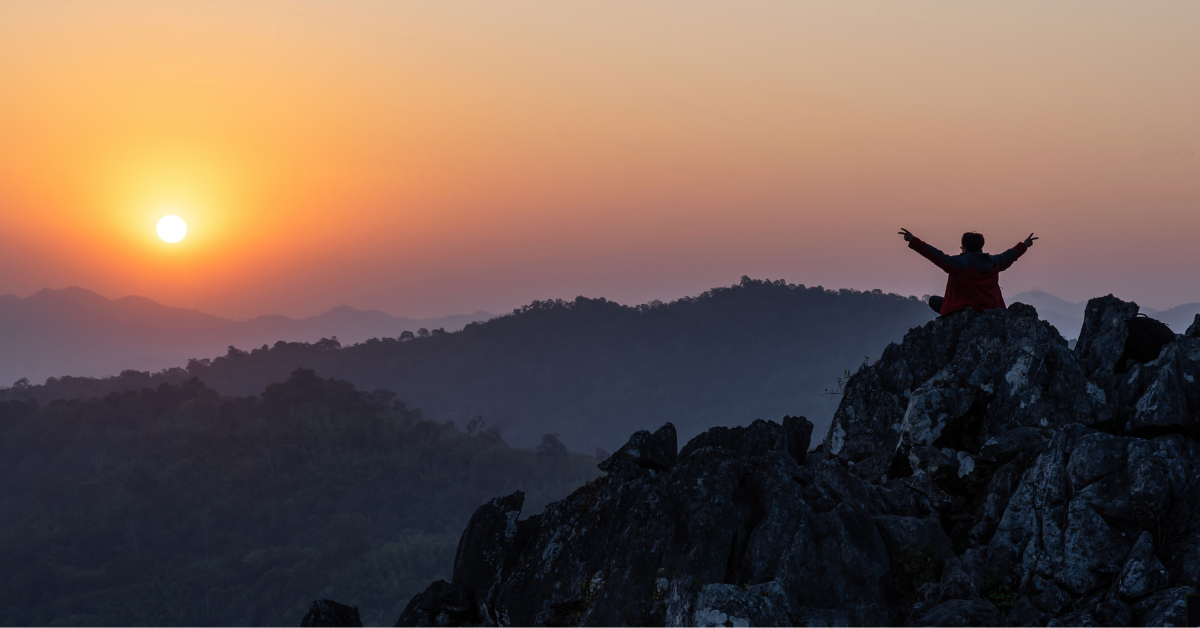 In an era where innovation drives industries forward, we're proud to continue to deliver exceptional quality control management software and…
Read More