If manufacturers want to make the most of digital transformation, they need to leverage the data and make it work harder. 
FLAGS Software has been helping manufacturers across automotive, aerospace, marine and rail innovate their quality control processes and digital transformation since 1989 (check us out when we were on Tomorrow's World).
There are many benefits that come with digital transformation in quality management including: 
Greater understanding of your quality management process through data 

Stronger collaboration throughout the manufacturing process

Reduced rework and overall quality control issues 

Real time management and analytics to predict potential issues 

Audited history of machines, processes, parts, and final product
Simply digitalising manual processes isn't enough – manufacturers must connect systems, processes, and departments, creating a flow of information across all software, so that the data can make sense. 
 We understand the barriers manufacturers face when it comes to digital transformation.
The barriers to digital transformation in quality management  
Outdated or inaccurate data
When it comes to successful digital transformation, data is king. However, a lack of accurate and up to date data makes it difficult to drive decision making and rollout change. 
One issue manufacturers may experience is when they have a paper-based quality management process. Whilst managing quality through paper-based methods may seem cheaper, it leaves more room for costly errors and inefficiencies. Additionally, data is siloed throughout the process, making consolidation, analysis and measuring progress increasingly difficult.
The functionality in FLAGS Quality Management Software is designed specifically for the manufacturing industry. Data can be visualised in defect maps, measles graphs, metro lines and more. 
This gives a clear status of each quality checkpoint, as to whether that part has passed the check or has had to go back to rework. All integrated systems communicate with each other, pulling the necessary information through, removing the need to  jump between legacy systems and fill in the gaps.
Legacy systems
Outdated quality management processes aren't just limited to pen and paper. 
Old, inadequate equipment and heavy reliance on spreadsheets and presentations creates several barriers, from lack of data transfer between systems, to quality managers working on different documents and processes. 
Manufacturers should source Quality Management Software that works with existing software and systems, in order to minimise disruption. 
FLAGS Software is designed to integrate with existing software systems, including ERP, MES, and PLM systems. Managers can record production line data and see any potential flaws or faults in real-time dashboards. 
Security concerns 
Cyber security is a big concern for manufacturers, no matter how big or small. The quality management process is incredibly data-sensitive, and digital transformation often involves moving data from one on-premise legacy system to another, whether it's onsite or in the cloud. 
FLAGS Quality Management software is an industrial solution that's designed to securely store vast amounts of data, and can be configured for manufacturers of all shapes and sizes. FLAGS prides ourselves in being a Microsoft partner –  we utilise industry leading security in our solutions. 
Users using our software can be assigned different levels of access – allowing the CEO to see a dashboard, reporting the live performance at plant level, whilst a Shopfloor user can be configured only to input data relevant to their station or process, helping to alleviate security concerns at every level. 
Take your first step to digital transformation in quality control 
FLAGS Software is here to help enhance your production and manufacturing processes to achieve a new level of excellence. Our team of experts have decades of experience helping manufacturers unlock their potential and are waiting to help you do the same. Get in touch.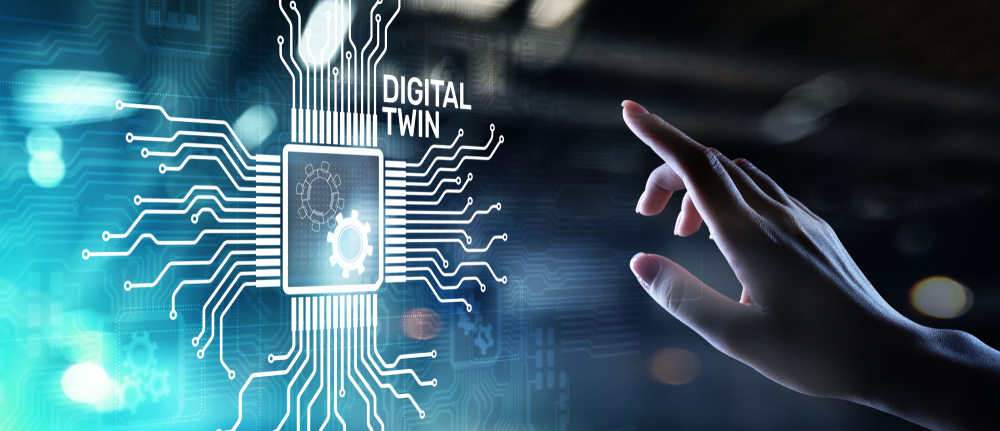 Digital twin technology stands out as a revolutionary force in manufacturing, driving efficiency, innovation, and quality to new heights. FLAGS…
Read More