When manufacturing companies look at bringing their LEAN and quality management initiatives together, they see great benefits across all areas of the manufacturing process. 
Find out how FLAGS supports Customer Added Value in LEAN Manufacturing. 
Business Value Added (BVA) makes up a third of the LEAN Manufacturing philosophy. 
BVA helps industries identify any task, activity or process that is necessary for the business. BVA activity (also referred to as non-negotiable waste) doesn't directly contribute to the product or service and isn't valued by a customer. 
This is determined by asking the following questions:
Does this task or activity reduce risk for the manufacturer? 

Does this activity support the necessary reports? 

Could the delivery of service or products to the customer be impaired when this activity is no longer performed?

Is the process, task or activity mandatory due to laws or regulations?
Find out more about LEAN Manufacturing and Quality Management here. 
Quality checks and audits are activities that are viewed as BVA. This is because quality control is essential, but it doesn't actively add value to a product and may not be recognised or valued by a customer once they've received the product. 
However, quality plays an integral part in customer satisfaction and retention. It's vital that manufacturers ensure the parts they're producing are up to standard. Otherwise, they risk producing substandard products that harm their long-term revenue and profitability. 
How to make sure your Quality Management is bringing value to your business
As with Customer Value Added, BVA and Quality Management share the same principle of continuous improvement. However, in this instance it looks at how each activity brings value to the business itself. 
When manufacturers review every single part of their Quality Management process from beginning to end from the perspective of how each process brings value to business, they can streamline and innovate their quality control processes, whilst maintaining throughput, decreasing lead time and reducing rework. Essentially, fitting the right part at the right time results in 'Right First Time', and for the business this means less rework and less costs.
FLAGS provides Work Instruction Checklists to help guide the operator step-by-step, and then Quality Control Checklists to make sure any work carried out is to the required standard. Again, emphasising a Right First Time philosophy.
Streamline administrative tasks with smart quality control 
Quality control naturally comes with a lot of administration, as quality managers must keep documentation of all checks including any passes or fails. 
When this is recorded on paper, mistakes are made and documents get lost, which can have a negative impact on the business. 
From failing to keep a thorough record of quality checks to failing to spot recurring issues during the quality control process, paper-based quality control can cause significant problems and drain resources. 
However, FLAGS Quality Control Software makes a huge difference when it comes to improving performance and driving efficiency.
Manufacturers can review information on faults and issues in real-time, eliminate delays and offer the opportunity to fix issues there and then. 
Keeping a thorough quality audit 
Keeping a thorough audit of quality checks is massively beneficial to manufacturers as they can prove compliance to safety and regulations. 
Quality checks for safety are a legal requirement and  help manufacturers, "demonstrate that the products you make or import comply with relevant regulations and meet safety requirements before you put them on the market." (Gov.uk) 
Not all checks are to do with safety – cosmetic checks such as thickness of paint on a vehicle isn't a requirement and doesn't impact safety. However, keeping records of such checks protects manufacturers from any queries in the future and ensures high standards. 
FLAGS Software gathers this data in real time. This gives manufacturers a clear overview of what's happening in an organisation from one central location with clear information and regularly updated feeds. 
Managers can source any information they need by filtering the dashboard to show what data they require, whenever they need it. 
Improved reporting and data analysis 
Reporting is a BVA activity that plays a very important part of quality control. However, reporting is often a time consuming and lengthy process, and if the data is missing then reports are often inaccurate.
In order for manufacturers to ensure their reporting is as efficient as possible, they need to make sure their systems are integrated and information is accurate. This is where FLAGS Software comes in. 
With excellent data collection and collaboration capabilities, FLAGS Software can gather information from a variety of systems. This makes it particularly useful for system and site-wide reporting for truly detailed insights and reporting.
Connect FLAGS Software to a variety of industry-standard ERP and MES systems for improved capabilities and data reporting. 
Designed for manufacturing, FLAGS Software can acquire data across the manufacturing process from the shop floor and assembly lines to quality control and rework stations, making it ideal for tracking improvements and efficiency upgrades across one site, or many.
How does FLAGS Quality Management Software support BVA? 
Manufacturers can bring BVA  into their Quality Management through the implementation of FLAGS Quality Management Software. 
Supporting every stage of the production process, FLAGS Manufacturing Software streamlines the Quality Control process, freeing up resources. This provides insight, analysis, and improvement, whilst eliminating any issues surrounding quality, consistency and delivery. 
FLAGS Software's team of experts have decades of experience in helping manufacturers optimise their manufacturing processes. We are industry experts. To find out more about our quality control inspection software and how to take your manufacturing processes to a new level of excellence, get in touch today.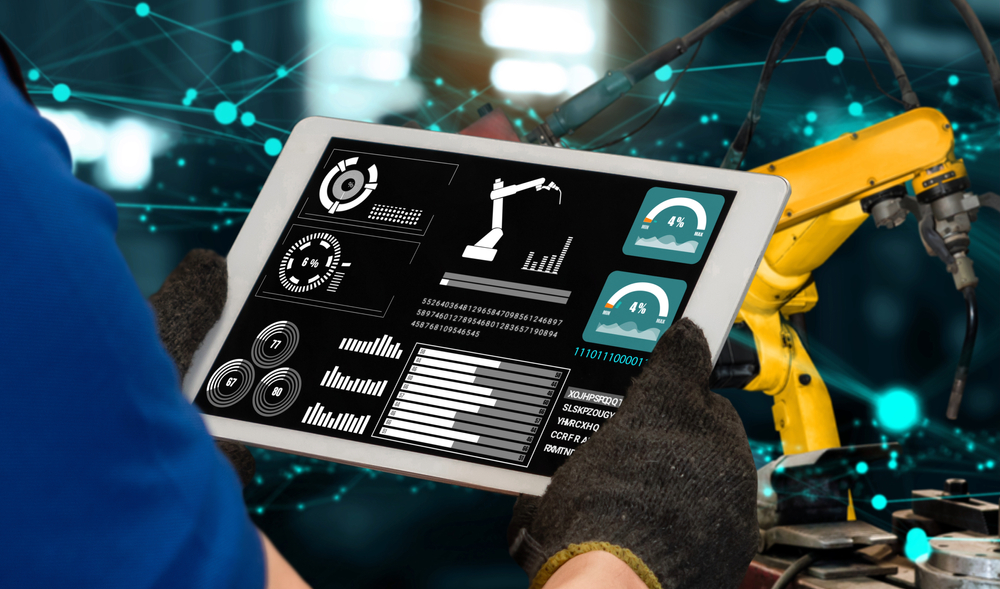 Industry 4.0 is changing manufacturing as we know it. And it's becoming increasingly obvious that digital transformation and intelligent automation…
Read More