When a part, product or component fails to meet manufacturing standards, they have to be repaired. This process is known as manufacturing rework. This reworking process requires equipment, labour and materials, all of which can result in unwanted energy consumption, increased operational costs and wasted time. 
However, when you reduce rework in manufacturing, you can enhance the value you offer in your supply chain, reduce costs and offer a more sustainable business practice. So, how can operators prevent rework in manufacturing industry? We take you through five integral steps.
1. Track Rework In Manufacturing
A part, component or product can get damaged or become defective for numerous reasons. From human error to lack of communication during the design process or machine malfunction, when a part is damaged, it is up to the manufacturer to resolve it. 
The key to avoiding this is to implement tracking from conception to completion. This, in turn, will give manufacturers the ability to pinpoint exactly where and with whom the issue occurred. This will help you identify whether this damage or defect was down to missing elements, damaged parts or human error. 
As a result, you'll have a completely transparent overview of the entire process. From the staff who were on shift at time of production, to the parts that weren't working and any other issues, you can  – from this, you can identify the weak link in the production line before putting them back into rework, so additional products don't become compromised by the same issue.
Using FLAGS innovative software, you'll have complete control, visibility and traceability, allowing you to track each element of production and have a full digital blueprint of each product that is being produced. When a quality issue occurs, the relevant member of the team is notified of the exact location of the issue in real-time, allowing them to act fast and resolve the issue at hand.
2. Optimise Your Manufacturing Process
Manufacturing workflows are made up of several smaller processes. Each process acts as a link in a long chain – if one process has an issue or a bottleneck, it will have a knock on effect on all of the other processes. 
If you're not reducing these bottlenecks or rectifying these issues, your workflows and processes won't produce the outputs and results you need to achieve targets. 
When manufacturers incorporate process optimisation into the manufacturing process, they can implement improvements across a wide range of critical areas, which will help to create a more efficient process overall, improve efficiency, reduce costs and minimise rework. 
FLAGS Software is designed to acquire data across the manufacturing process from the shop floor and assembly lines to quality control and rework stations, making it ideal for tracking improvements and efficiency upgrades across numerous sites. 
3. Review Your Processes
Simply optimising your manufacturing processes isn't enough – you need to establish and monitor key metrics in real time. Successful manufacturers use data to make decisions and utilise key metrics to drive the business. 
When you review your processes and track numbers, you can identify further inefficiencies, bottlenecks and issues and then put procedures in place to streamline processes. By breaking down the processes and procedures into components, and measuring the workflow, you can then find ways to further improve work methods. This can be done via flow charts, work sampling and time studies.
FLAGS Software is built on delivering accuracy in information, regardless of the systems integrated with it. With excellent data collection and collaboration capabilities, FLAGS Software can gather information from a variety of systems. This makes it particularly useful for system and site-wide reporting for truly detailed insights and reporting.
4. Leverage Key Technologies
Technological innovation plays a key part in helping manufacturers reduce costs, enhance productivity and decrease rework. From 3D printing to robotics and the Internet of Things (IoT), technology is revolutionising the manufacturing process. If manufacturers want to remain successful, they need to keep improving. 
Many manufacturers monitor performance from a physical location – from a site and time management perspective this isn't the best use of an operator's time or skillset – this is even more so the case if your processes run 24/7.  
When you implement a remote monitoring system that can be monitored from a smartphone or laptop, your operators can review performance on the go. This frees up their time, meaning they can focus on other jobs. This in turn increases resourcing and capacity, whilst reducing overhead costs. 
FLAGS Software offers cross platform compatibility and can be used across a wide range of operating systems, from iOS to Windows and Android. This means you can flick between desktop PCs, tablets and mobile phones with ease from any location. It can also be cloud based using a Software as a Service (SaaS) model. 
While many companies employ rigorous methods to measure, evaluate, and control, using FLAGS Software can take it to another level – further eliminating issues around quality, consistency of delivery, and improving end-user satisfaction.
5. Implement Quality Control
The best manufacturers are defined by their ability to deliver products that never compromise on quality. When operators ensure that their parts are consistently produced to the right level of specifications, they can reduce the need for rework and get visibility across the entire supply chain.
Implementing quality control software from the moment a product is designed will ensure your parts, components and products are produced to the correct standards the first time, everytime. This means there is no need for rework, and your manufacturing process is as efficient as possible. 
FLAGS Quality Control Software gives you a real time view of the manufacturing process, and ensures that all products are produced to the exact specifications. This removes the need for rework, making your manufacturing process as efficient as possible. All of which is vital in helping to improve cost savings, brand reputation and client relationships. 
Reduce the need for rework today with FLAGS Software 
FLAGS Software's team of experts have decades of experience in helping manufacturers reduce rework and optimise their manufacturing processes. We are industry experts. To find out more about our quality control inspection software and how to take your manufacturing processes to a new level of excellence, get in touch today.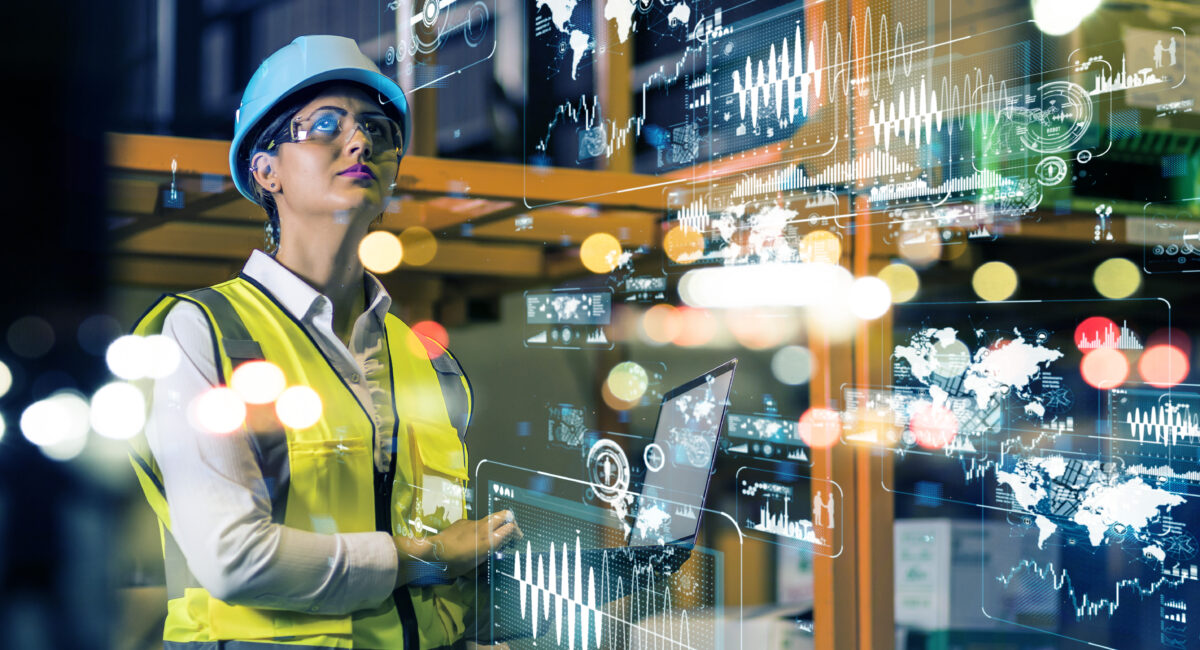 According to PwC's Digital Transformation Survey, industrial companies are investing $1.1 trillion a year in digital transformation solutions across the…
Read More