Reducing cost in manufacturing needs more than just going paperless and looking at inventory control. When times are challenging and profit margins are tight, you'll need to look at the manufacturing process through a magnifying glass and find ways to reduce costs without sacrificing quality.
Assess your manufacturing costs
When manufacturing management makes decisions involving large capital investments, the allocation of this capital will depend on the project requirements and challenges.
Often these investments are bought in to alleviate these challenges and increase workplace productivity and efficiency. With that in mind, manufacturing leadership should seek high-yield capital projects and assess their costs, benefits, and risks.
As Industry 4.0 becomes more commonplace, layout revisions, capacity improvement, and digital transformation are such examples of business change. In most cases, the majority of a company's assets are tied up in operations, and these operations can have significant waste. Find out more about Industry 4.0 and the impact on the manufacturing process. 
Manufacturing leaders can use the 7 wastes of Manufacturing framework to optimise resources and assess where inefficiencies exist, and then put processes in place to reduce them. These wastes are: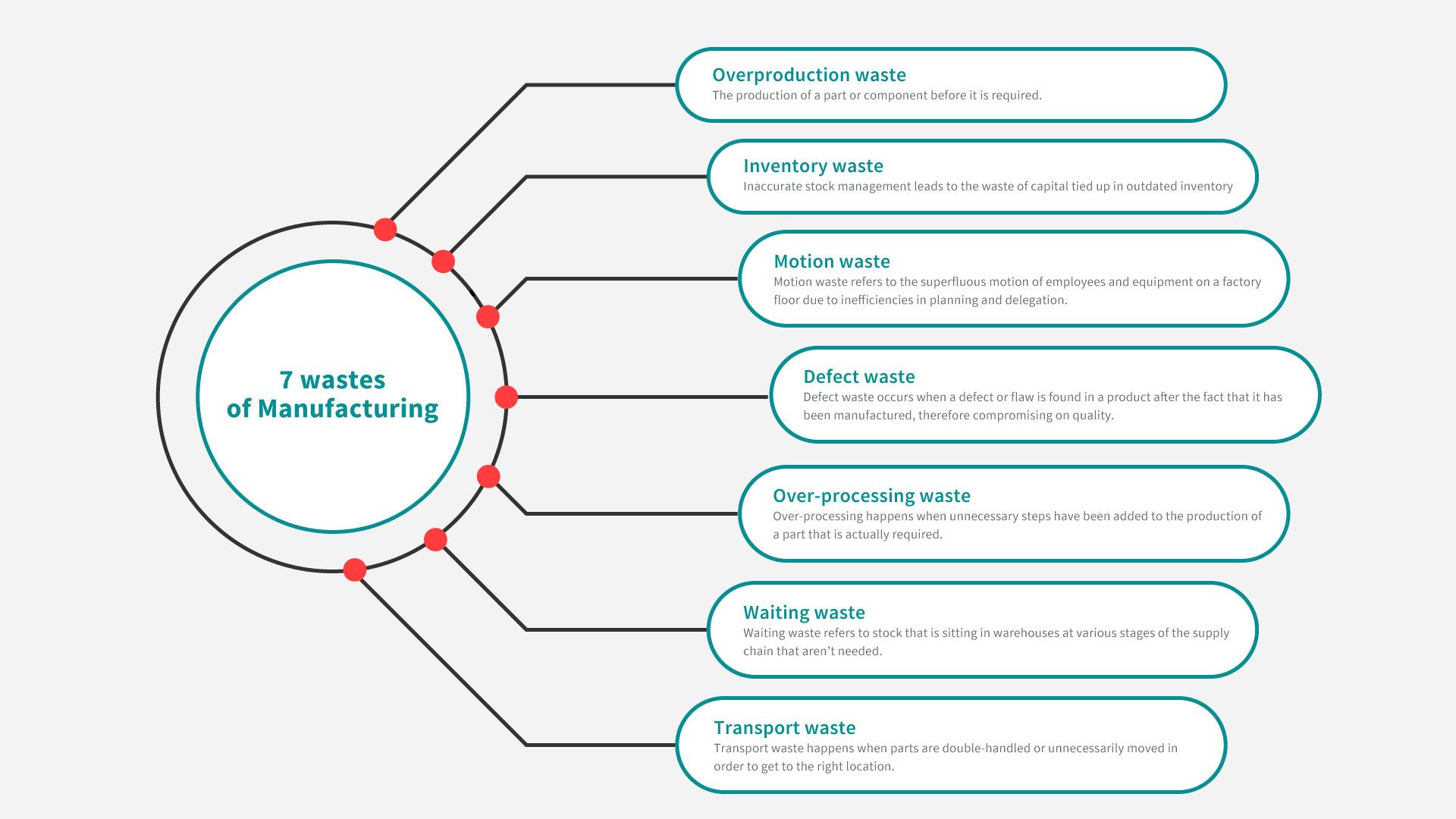 In traditional manufacturing environments, leaders, managers and engineers can reduce waste by incorporating real-time manufacturing tracking software such as; FLAGS Software. Using an analytics dashboard, real-time reporting allows you to understand how workflows are performing and if you are meeting targets. From this data, manufacturers can identify any inefficiencies and rectify them to ensure productivity is efficient.
Additionally, FLAGS Software will notify manufacturers about a quality issue immediately, pinpointing exactly where it has happened. This means manufacturers can rectify the issue straight away, before continuing with the production process. From identifying whether there is a human issue to seeing if it is a supplier problem, this preventative approach stops products, parts and components from being defective and putting brand reputation at risk.
Increase Workforce Efficiency
Reviewing the job design of existing roles within your manufacturing business means you can optimise the roles and responsibilities within your company and identify areas in which systems, processes and procedures can fulfil these duties.
In doing this, you can understand how well a job is done and identify the resources and support needed to do the job well.
Pair this with work measurement, which helps you understand the standard time in which a task should be performed (taking delays and other issues such as fatigue into consideration) and you can find the most efficient way to carry out a job.
All of this can be done by breaking these processes and procedures into components and measuring the work content of each component. From this, you can then find ways to improve work methods. This can be done via flow charts, work sampling and time studies.
As part of a Quality Management System, our quality inspection software FLAGS allows manufacturers to review workflows, record targets and view where there is greater capacity for improvement. The function of real-time reporting allows businesses to understand if KPIs are being met. The detailed analysis helps manufacturers identify any areas for greater efficiency to improve output.
Look at your Production Processes
Another way to reduce costs in manufacturing is by looking at both Process Capability and Quality Control in tandem. The objective of Quality Control is to inspect during the manufacturing process, in order to prevent defects and Process Capability looks at the outputs from a specific process.
Manufacturing process capabilities are determined by measuring the output of the process. When manufacturers measure this, they can then inspect the product when it is complete.
All of this can be done through statistical studies, quality control charts, use of flow diagrams, process charts and more.
FLAGS Software ensures each product is made to exact specifications meeting requirements offering conformity, quality control, protecting your brand and preventing the need for rework. Full transparency across the production line means you can identify when a quality issue occurred and by who, helping you resolve issues before entire production lines are run.
Ensure your machinery has regular maintenance
Regular maintenance of machinery is vital when it comes to maintaining quality control and reducing overheads within manufacturing. Scheduled maintenance will also ensure that all of your machines are up and running, and reduce the likelihood of them breaking down during production. This in turn helps decrease downtime (this is one of many benefits that come with quality control), which is extremely costly and can damage company reputation,
SaaS manufacturing software can take this planned maintenance and enhanced quality control one step further; solutions such as FLAGS software' real-time dashboard shows manufacturers can see any quality issues or machine issues at that exact moment in time, giving you accurate status reports. This will help you schedule maintenance during quieter periods, helping you maximise time efficiency.
Integrate your existing systems and software
All of the above can be done by implementing manufacturing software. When you centralise your operations, hardware and business systems, and transform your hard data into visual and interactive dashboards, you'll have a complete and accurate digital history and product traceability.
Implementing SaaS manufacturing software is an excellent way to enhance quality control, empower your workforce and reduce overall manufacturing costs, as you can make decisions based on qualitative and quantitative data, and optimise business processes accordingly.
Integration with FLAGS Software has never been easier. Designed to integrate with a number of industry 4.0 technologies, ERP, MES and MIS systems, FLAGS Software communicates with manufacturing programmes, upgrades processes, enhances communication and fits into your business for immediate improvement.
This means FLAGS Software can gather information from a variety of systems and offers site-wide reporting for truly detailed insights and reporting.
Take your first step to enhancing quality and reducing cost today.
FLAGS Software is the industry-leading expert when it comes to driving improvements in quality and efficiency in manufacturing. Our quality control inspection software will help you enhance your production and manufacturing processes to achieve a new level of excellence.
Our team of experts have decades of experience helping Manufacturers unlock their potential and are waiting to help you do the same. Get in touch with FLAGS Software and find out how we can support you.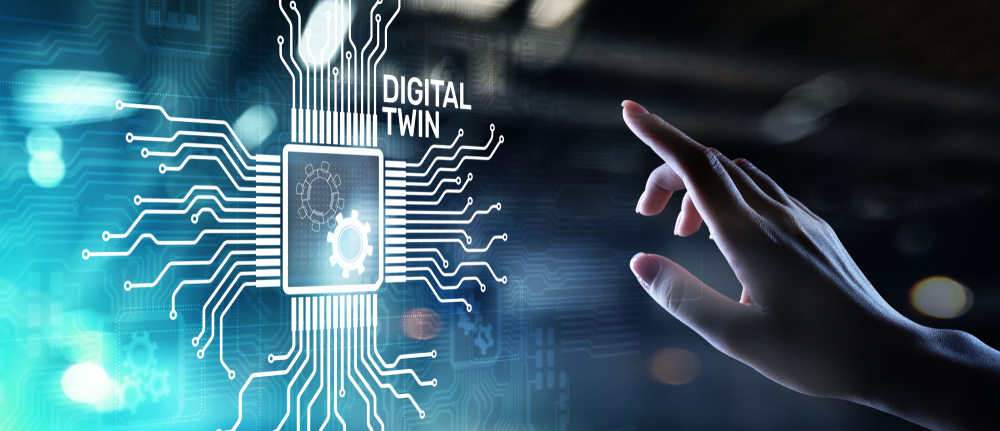 Digital twin technology stands out as a revolutionary force in manufacturing, driving efficiency, innovation, and quality to new heights. FLAGS…
Read More