The manufacturing industry is in the midst of rapid digital transformation, changing the landscape for both large scale and niche manufacturers. This year, manufacturers were faced with significant disruption. From supply chain delays to skills shortages, and recovering from the COVID-19 pandemic, manufacturers had to adapt and evolve, in order to remain competitive.
As we enter the last half of 2022, it's time to look ahead for what's in store for 2023.  
Accelerated Digital Transformation
Digital transformation is becoming the new normal in manufacturing, with businesses using emerging technologies to improve quality, reduce downtime, boost production and minimise costs. 
Previously, the adoption of digital technologies took months, if not years due to the complexities and barriers involved. However, due to rapidly changing consumer behaviour and ever evolving markets, manufacturers are rapidly speeding up their digital transformation. 
In order to survive and stand out from competitors, manufacturers have to remain agile and quickly adapt, so they're accelerating the implementation of digital services as a result. 
Cisco found that over 70% of small businesses accelerated their digital transformation strategy, and we expect this figure to rise as more businesses see the operational efficiencies and significant growth opportunities that come with the acceleration of digital transformation. 
Predictive maintenance 
Predictive maintenance is the practice of using data analysis and software to detect potential defects in equipment and anomalies in the manufacturing process. This gives manufacturers the ability to resolve these possible issues before they result in failure, ensuring equipment and processes are working optimally. 
The global predictive maintenance market size was valued at $4.45 billion and is expected to grow at a CAGR of 31% from 2021 to 2030, with a projection of $64.25 billion.  
As more multinationals chose predictive maintenance over preventative maintenance, manufacturers of all sizes are seeing the benefits. 
Global delivery and logistics services company, UPS switched over to a predictive maintenance solution and was able to extend the equipment life of their fleets and reduce breakdowns. They stored over 16 petabytes of data with information surrounding engine performance, mileage per gallon, vehicle condition and more. As a result, they were able to save"millions of dollars". 
When used as a maintenance strategy, predictive maintenance can:
Reduce equipment downtime 

Decrease the amount of time spent on maintaining equipment 

Minimise the number of production hours spent on maintenance 

Decrease the amount spent on supplies and spare parts

Improve overall plant safety 
When combined with smart quality control software, manufacturers can elevate their production process and take their data analysis to the next level.
Through predictive quality control, manufacturers can look at data from past operations, historical defects, and environmental data to predict potential defect rates, improve reporting capabilities and so much more. 
Digital twin software
In manufacturing, digital twin software is used to simulate the physical process of a product (such as a car) being built. The software can be used to test certain parts under a magnitude of conditions, simulate a new product's dimensions or create a digital replica on the factory floor.
By the end of this year, it's predicted that 70% of manufacturers will be using digital twins to conduct simulations and evaluations, and by 2025, 89% of IoT (Internet of Things) platforms will contain some type of digital twin technology. It's safe to say digital twin technology is revolutionising the manufacturing industry. 
Earlier this year, FLAGS Software became part of a consortium that was awarded a multi-million-pound grant by the UK Government to develop electric trucks for use in emerging markets.
Working with the project lead OX Delivers, we designed a Digital Twin enabled business model that feeds into the OX Digital Ecosystem. It is used throughout development, manufacturing, and in-service, which means the team can monitor and evaluate the OX Truck through thousands of potential scenarios, helping to adapt and optimise performance. Find out more here.
Renewed focus on LEAN initiatives
As manufacturers look at how they can make their processes and production more sustainable, we'll see a renewed focus on waste management. From excessive use of raw materials and consumption of energy, to time lost during the production process, as manufacturers look to make their processes more sustainable, there will be renewed focus LEAN manufacturing in tandem. 
Lean manufacturing is a management philosophy that aims to maximise productivity and efficiency whilst concurrently reducing waste. This in turn improves processes overall, enabling manufacturers to sustainably deliver products to their clients.
Manufacturers put every process, task and activity under the magnifying glass in order to determine whether it adds value. If it doesn't have value, then it must be removed. Value is determined by three processes. All of which, FLAGS software supports: 
Research has shown that in 2021, 69.7% of manufacturers utilised a form of LEAN practice, and we predict more manufacturers will embrace LEAN initiatives as they realise the benefits it brings. 
Whilst the main goal of LEAN manufacturing is to eliminate waste and improve overall productivity, these initiatives give manufacturers the ability to stay abreast of new developments and emerging technologies, as they have the time, resources and capabilities to operate with only the resources they need. 
FLAGS Software's team of experts have decades of experience in helping manufacturers reduce waste, enhance productivity and optimise their manufacturing processes.
We are industry experts. To find out more about our quality control inspection software and how to take your manufacturing processes to a new level of excellence. Get in touch today.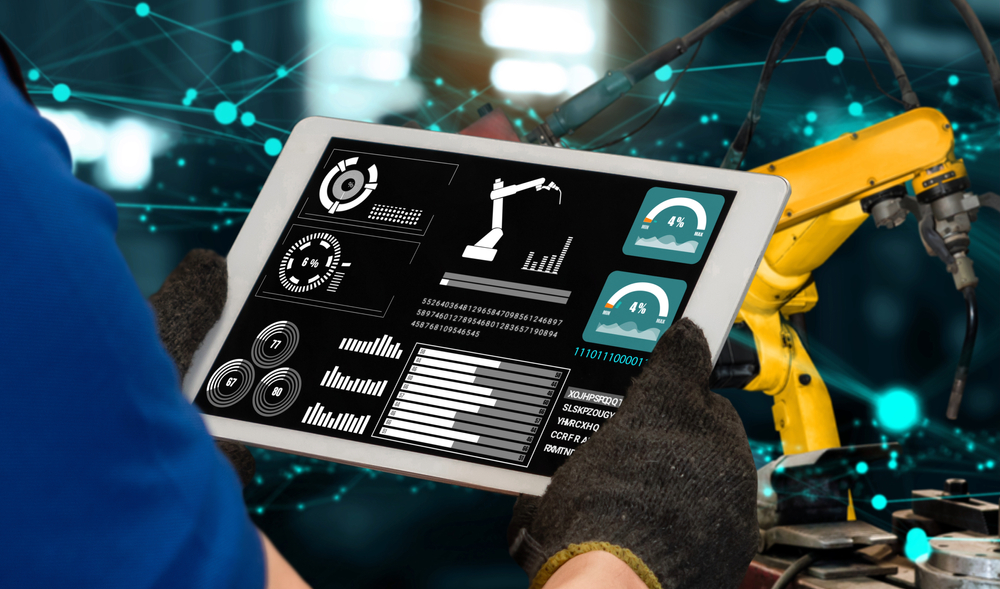 Industry 4.0 is changing manufacturing as we know it. And it's becoming increasingly obvious that digital transformation and intelligent automation…
Read More